Integrate Yobi With

Twitter
Manage Twitter messages from your business phone app
Benefits of Yobi's Twitter Integration.
With Yobi you can eliminate your phone bill and your phones, and keep your existing number(s) all for about $30/month. That's right, say goodbye to the phone company and get rid of all your phones! Yobi wants to build its clientele so for a limited time I can get you connected for free, zip, zilch, nada!
Now you and your team can manage
Twitter Messages in one super app.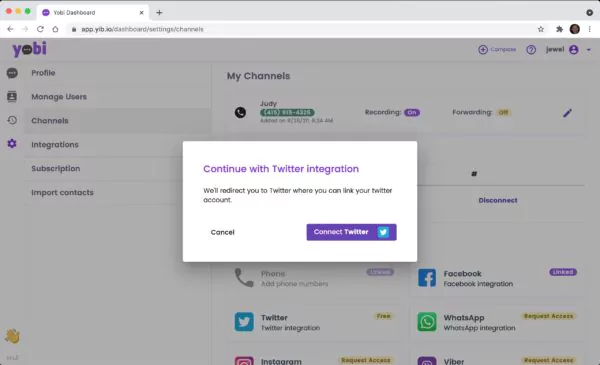 Login to Yobi with your username and password.

Go to Settings > Channels and click Twitter integration. Or go to this link.

  A window will pop up to start the Twitter integration.

  Double check and confirm if you are logged in to the correct Twitter account.

  Click "Authorize app" to connect your Twitter account to your Yobi account.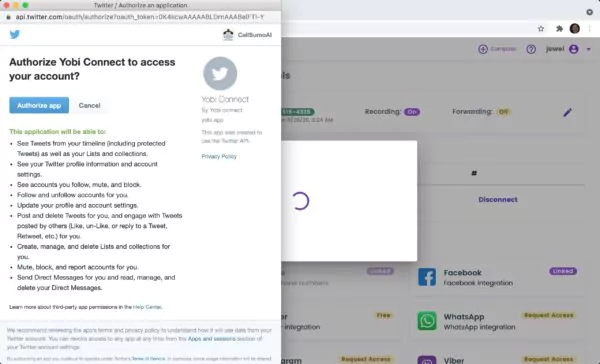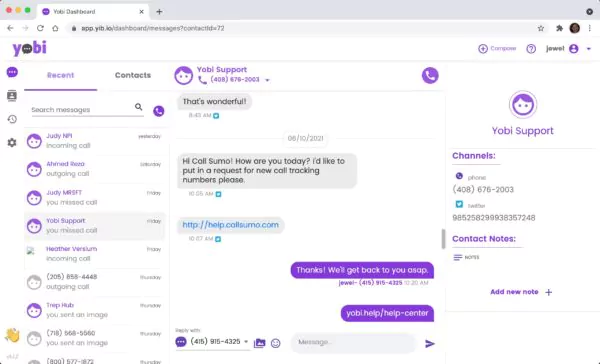 Now you can receive and reply to Twitter messages on Yobi!

  Don't forget: You can assign a team member to a conversation by adding users to your account.