Integrate Yobi With

Zendesk
Allowing users of both platforms a seamless flow in generating a valuable user experience.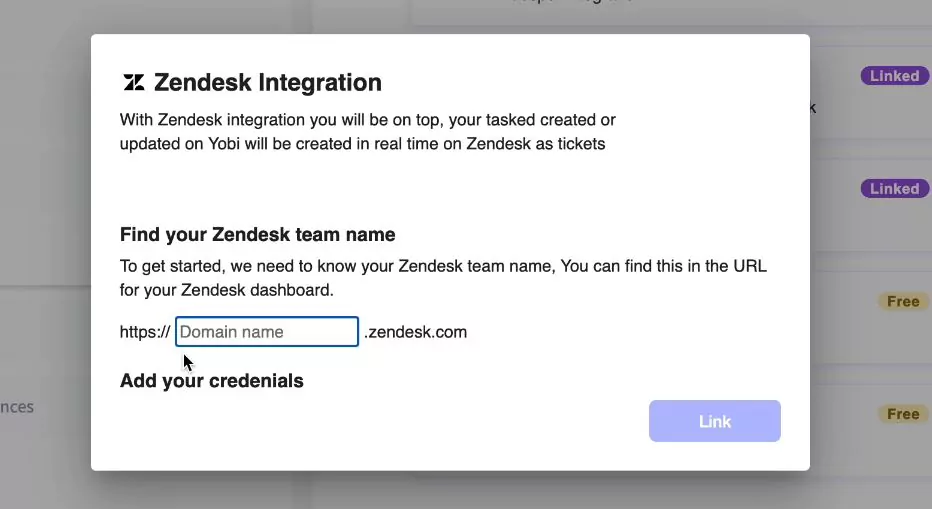 Benefits of Yobi's Zendesk Integration
With Yobi you can eliminate your phone bill and your phones, and keep your existing number(s) all for about $30/month. That's right, say goodbye to the phone company and get rid of all your phones! Yobi wants to build its clientele so for a limited time I can get you connected for free, zip, zilch, nada!
Yobi's integration with Zendesk ensures a fluid workflow running simultaneously on both apps.
When tasks are created in Yobi they are instantaneously synched to Zendesk's tickets. You can't possibly miss out on any of your customers' requests on both platforms. Focusing on meeting your customers' needs wherever you are will no more be a challenge.
How do I integrate Zendesk with Yobi?
Step 1: Initialing the linking

 Fill in your domain.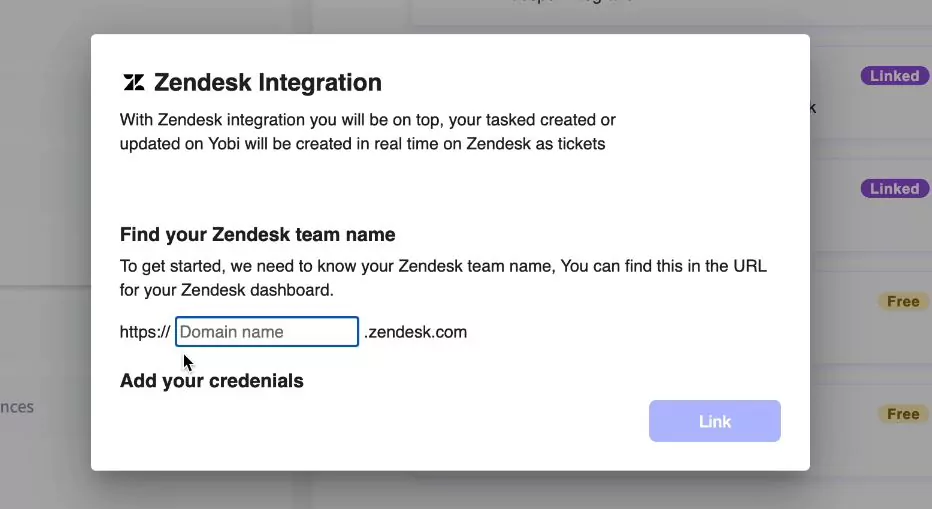 To get your domain name, go to your Zendesk account and select the domain name from your URL.

Step 2: Generate a Token

  You need to generate a token by clicking on the URL to generate an API token in your Zendesk dashboard. Next, paste it into "Your API Token" field (don't know how to generate a token? check ** section / we give a link).

  Fill in your Zendesk email and click on "link".

  To generate your token: Click on the URL ,you will redirect to your Zendesk API page. Click on "Add API token" to create a new token. You'll need to give it a description first before clicking on "Copy".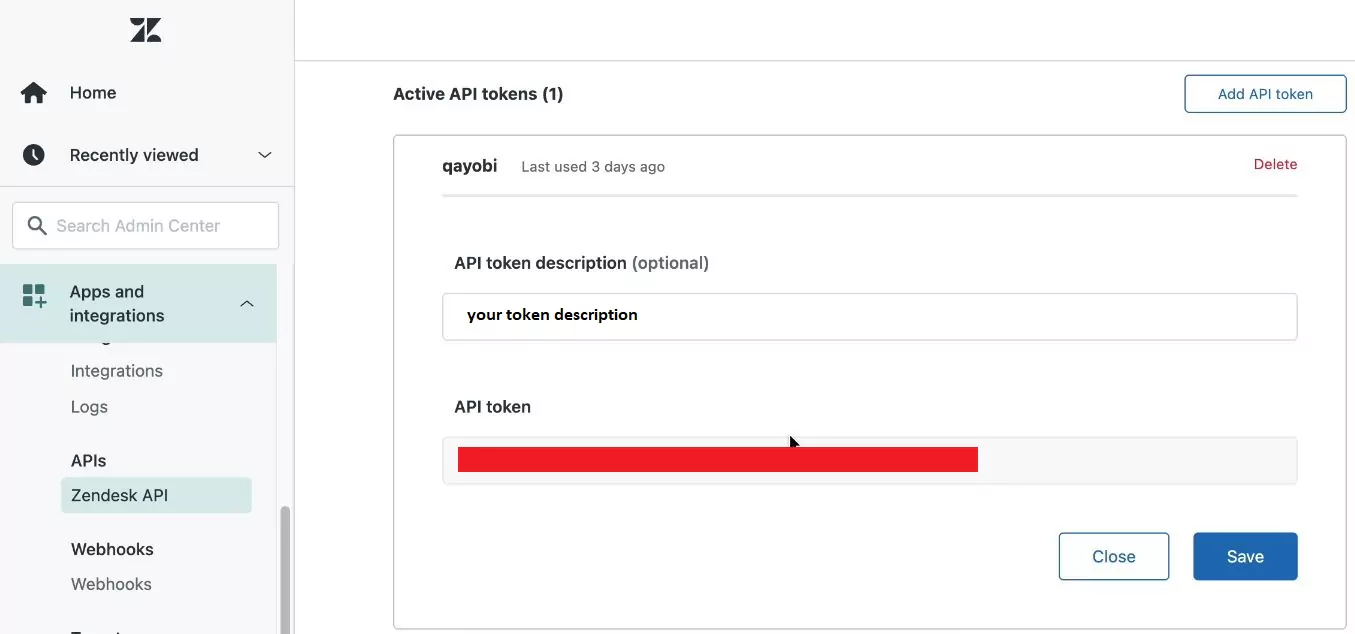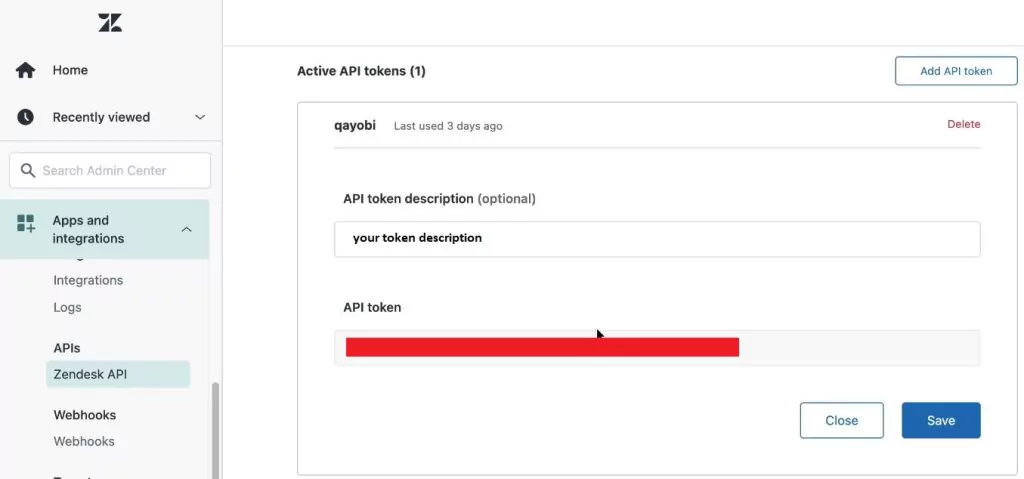 Make sure to save your changes before proceeding any further.
Tasks and tickets :
Yobi's tasks are an easy to use tool, it helps you meet your customers needs and keep your team in sync. By integrating Zendesk to Yobi you will be able to create tasks and they will be automatically translated (synched ?)to a Zendesk ticket so your workflow will always be clear and up to date.