Yobi Brings It All Together in One Place
Meet your customers where they are by using the channels they do!
Yobi combines the ways your customers can reach you while giving a simplified view for your team.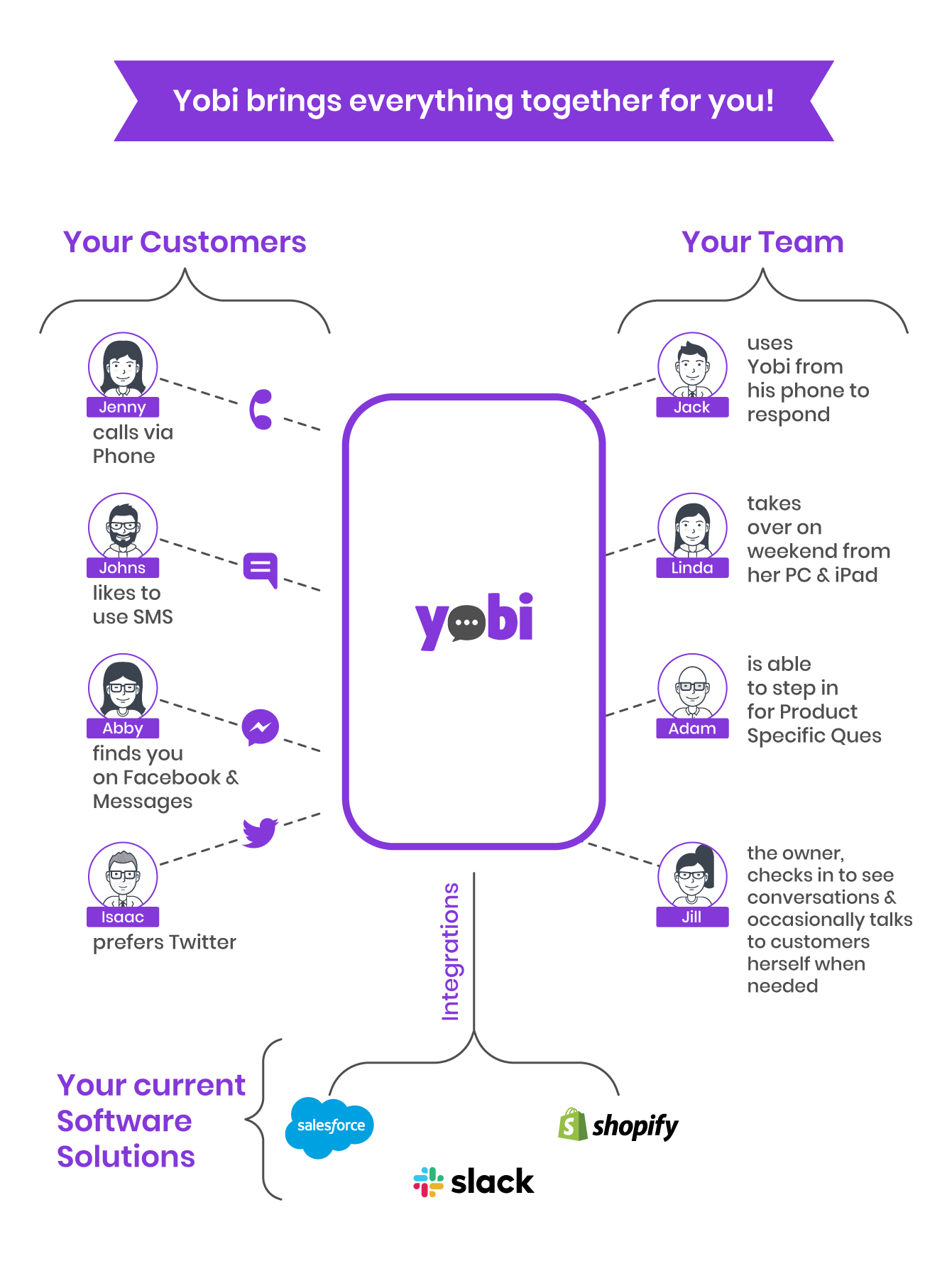 Yobi gives your team the power to connect with your customers thru many channels. These include voice, text and social media messaging. Have one simple and unified application which makes collaborating on customer communication simple.
Now it's easier for your team to get all the customer information they need at their fingertips. Forget the hassle of hopping platforms to find critical information!
Yobi connects with the software systems you already have for customer management! This includes software like Shopify and Hubspot with more integrations on the way!
Follow Your Customer's Buying Journey Easily With Yobi
When
many
people in your company contact customers, keeping up can be difficult.
how do you know who your team has contacted and where they are in their buyer's journey?
Keeping piles of notes from calls and having to ask coworkers about a customers history is all in the past!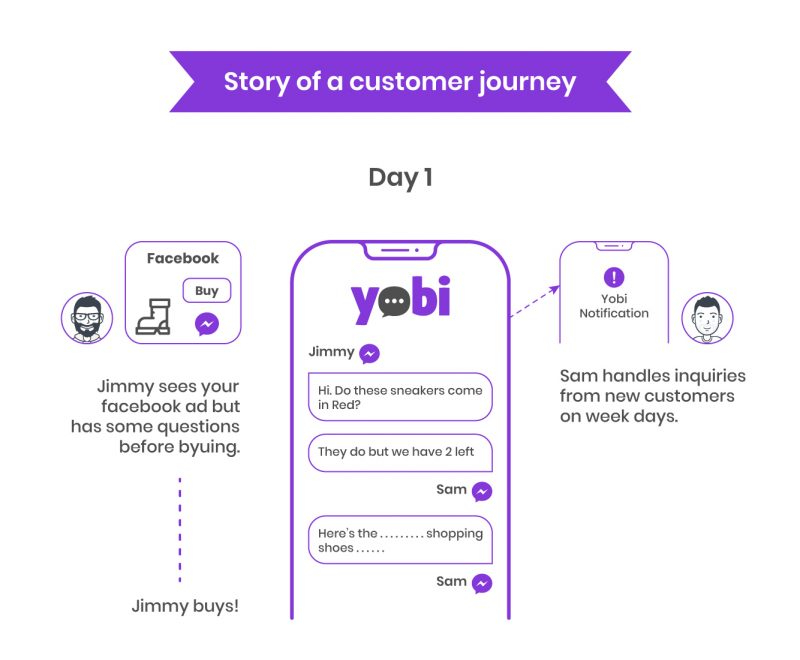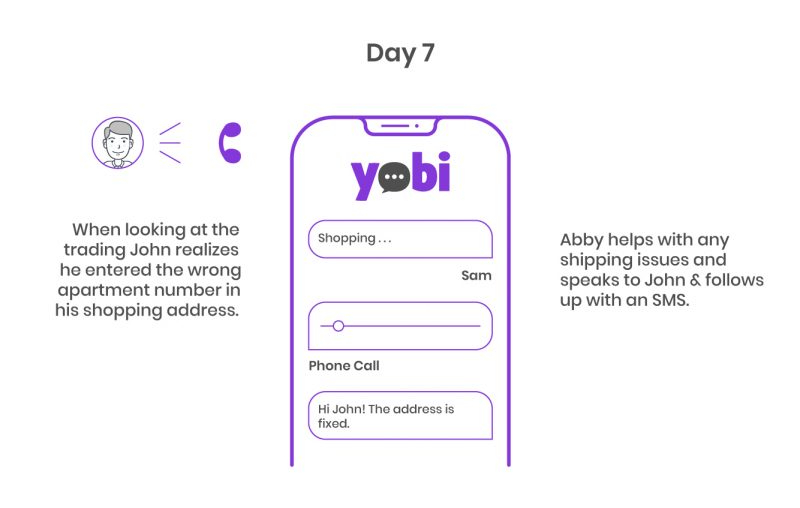 With Yobi, contacting your customers and helping them along their buyer's journey is easy!
Always know when a coworker reaches out to a customer no matter how they reach out. See and listen to recorded calls, texts and social media messages all in one platform.
Sam can reach out to a customer one day and Abby can continue the conversation another day.
Andy can then follow up with the customer to ask how they enjoyed working with your business.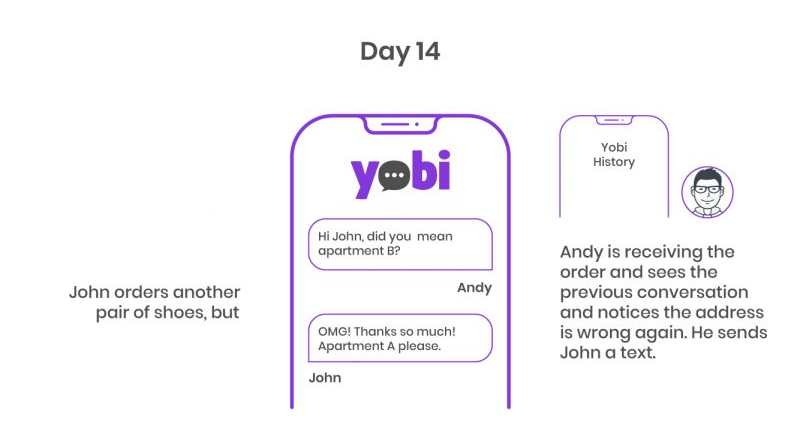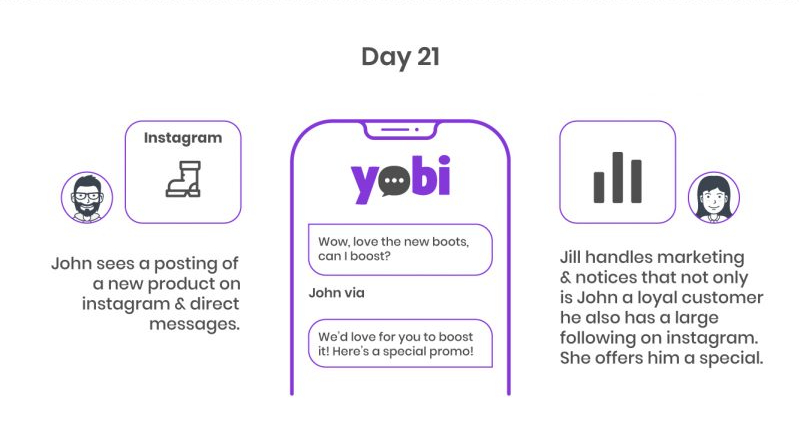 Finally, Jill can look through
all
the previous conversations. This gives her an idea of what the customer likes to buy and recommend new products as they come out!
Works On All Platforms
One Platform – Anywhere You Need It – Communicate Efficiently
Yobi works on your phone, iPad and computer for easy compatibility in any workspace. Work at home, in the office or even on the go with Yobi.
With everything unified, you can communicate with clients through their preferred channel. This includes recorded calls, text, and social media messaging all organized together.