Integrate Yobi With

Pipedrive.
Sync your contacts and respond from one place.
Save crazy amounts of time communicating with your customers.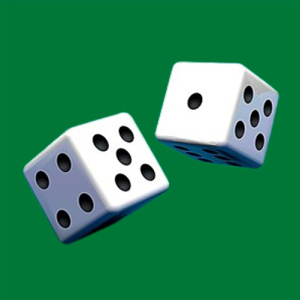 Benefits of Yobi's Pipedrive Integration.
Manage your customer relationships seamlessly by syncing your Pipedrive contacts into Yobi.
How do I integrate Pipedrive with Yobi?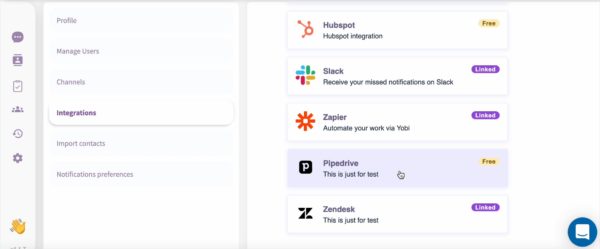 Step 1: Link your accounts

  Login to your Yobi account, Under your Settings go to Integrations and select Pipedrive.

  Confirm the connection to start the sync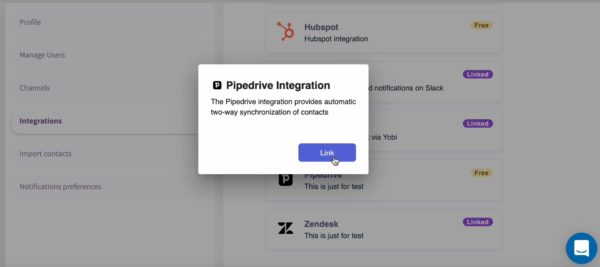 Step 2: Login and installation

  Once you're redirected to the Pipedrive authentication page, log in to your Pipedrive account.

  Click "Allow and Install" to install the Yobi app.


Step 3:

  Your integration with Pipedrive is ready to go you can check that it is linked in Settings -> Integrations
Add a contact

  Adding a contact to yobi is instantaneously synched to Pipedrive and vise versa.

  To create a contact in Yobi, Under Contacts tab click on the plus button.

  Fill in your contact's infos and click on Create.
Unlink Pipedrive from Yobi

  To unlink Pipedrive integration from Your Yobi account, go to Settings -> Integrations and select Pipedrive.

  Click on Unlink.