The Communication App For Everyday Rockstars
Yobi Weaves Together All Your Conversations AND The Right People In One Place!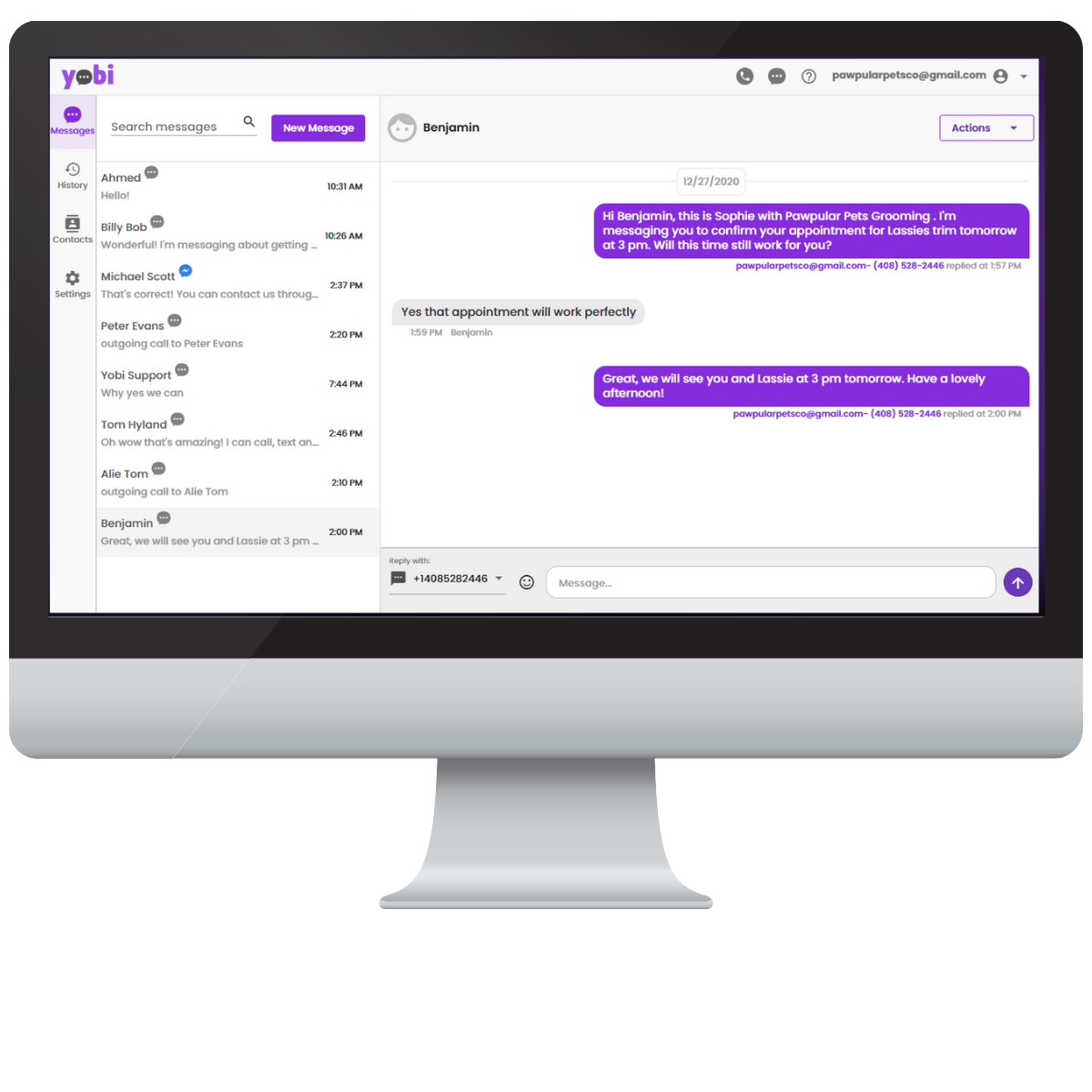 All Communication In One Place
With Yobi you can make calls, send SMS messages and respond to Social Media messages in one platform.
All customer conversations are viewable and searchable by your entire team. All past communications
are stored
under a contact's individual history.
Mary may respond to an initial inquiry one day, while Sara responds to a follow up question a few days later. Both Mary and Sara will be able to view the entire conversation that customer had with your business.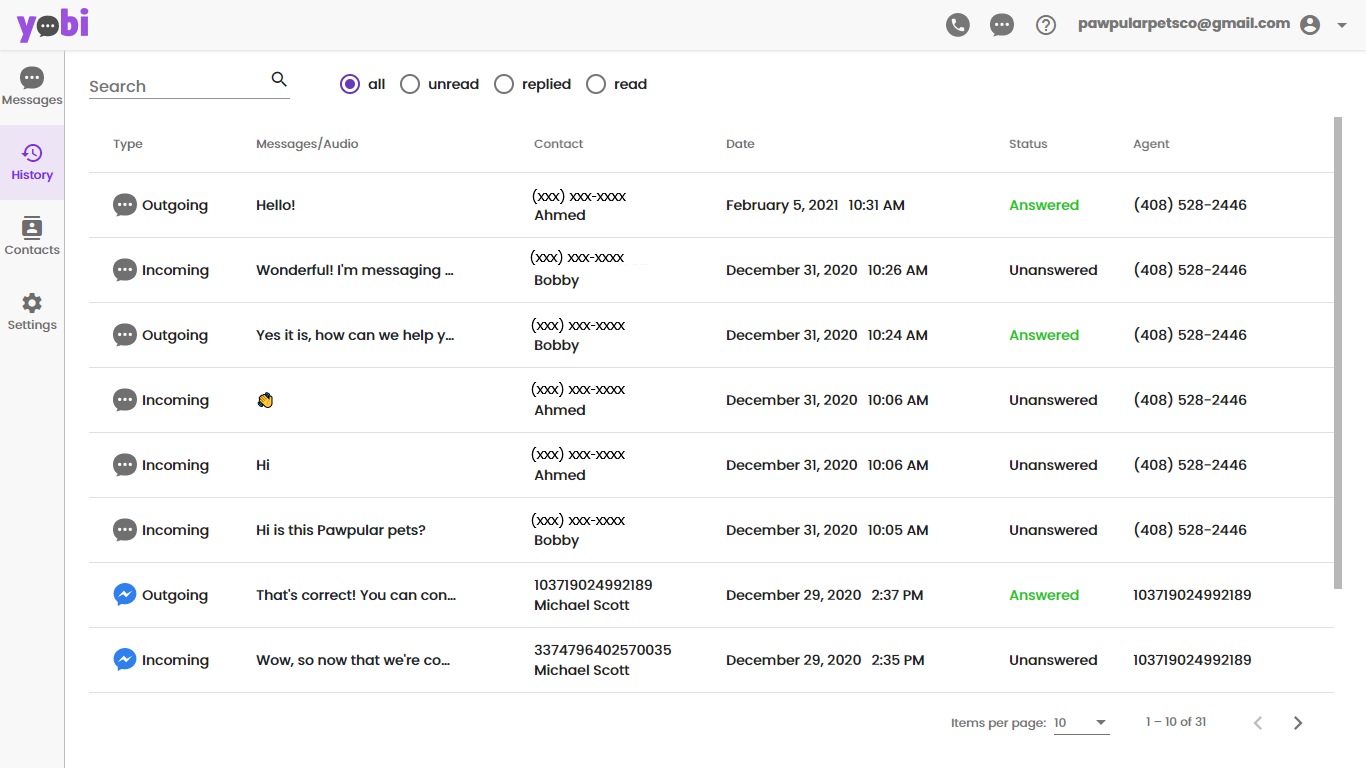 Yobi is Cloud native – meaning it lives online, works anywhere on any device.

We have downloadable apps for desktop (Windows & Mac) and mobile (iOS & Android) for all your devices.
Find customer communication quickly as all calls are transcribed and stored in the History tab.

With these features it is easy to ensure quality of service.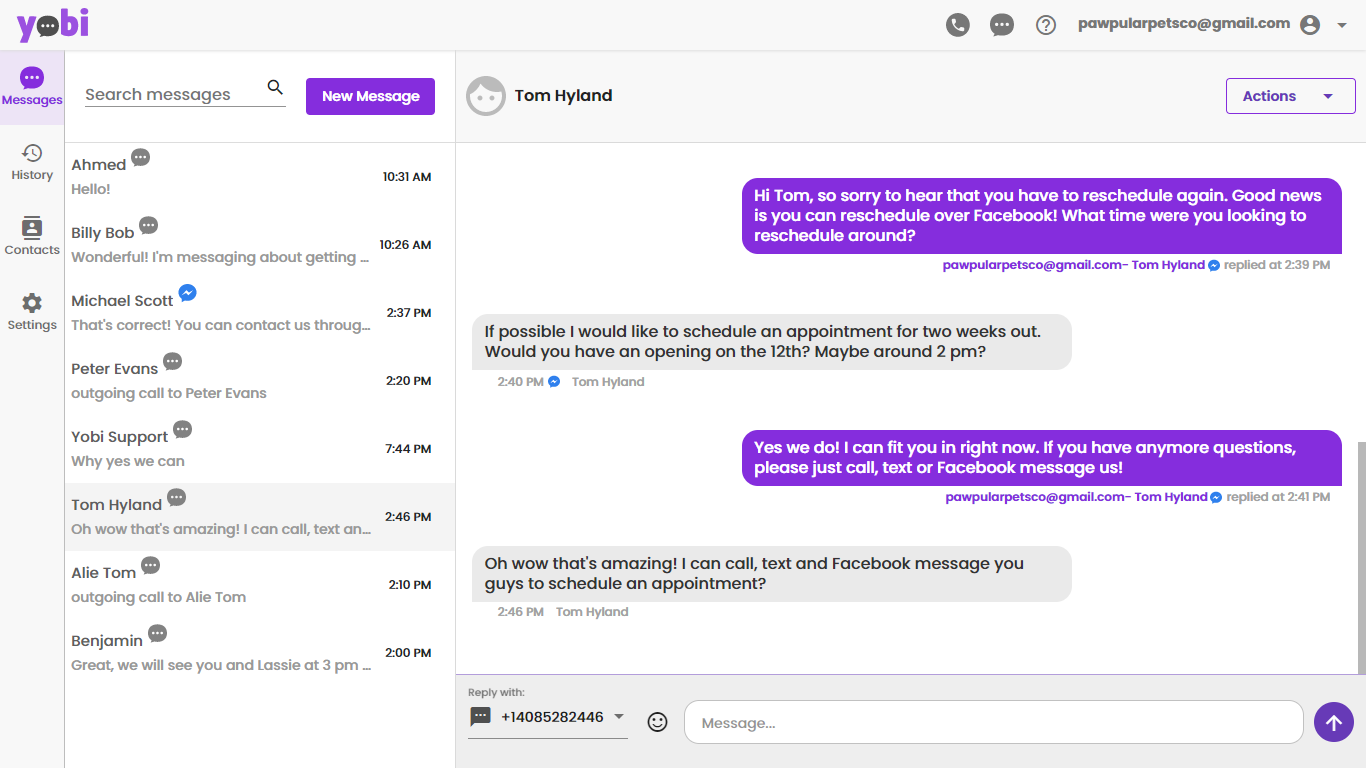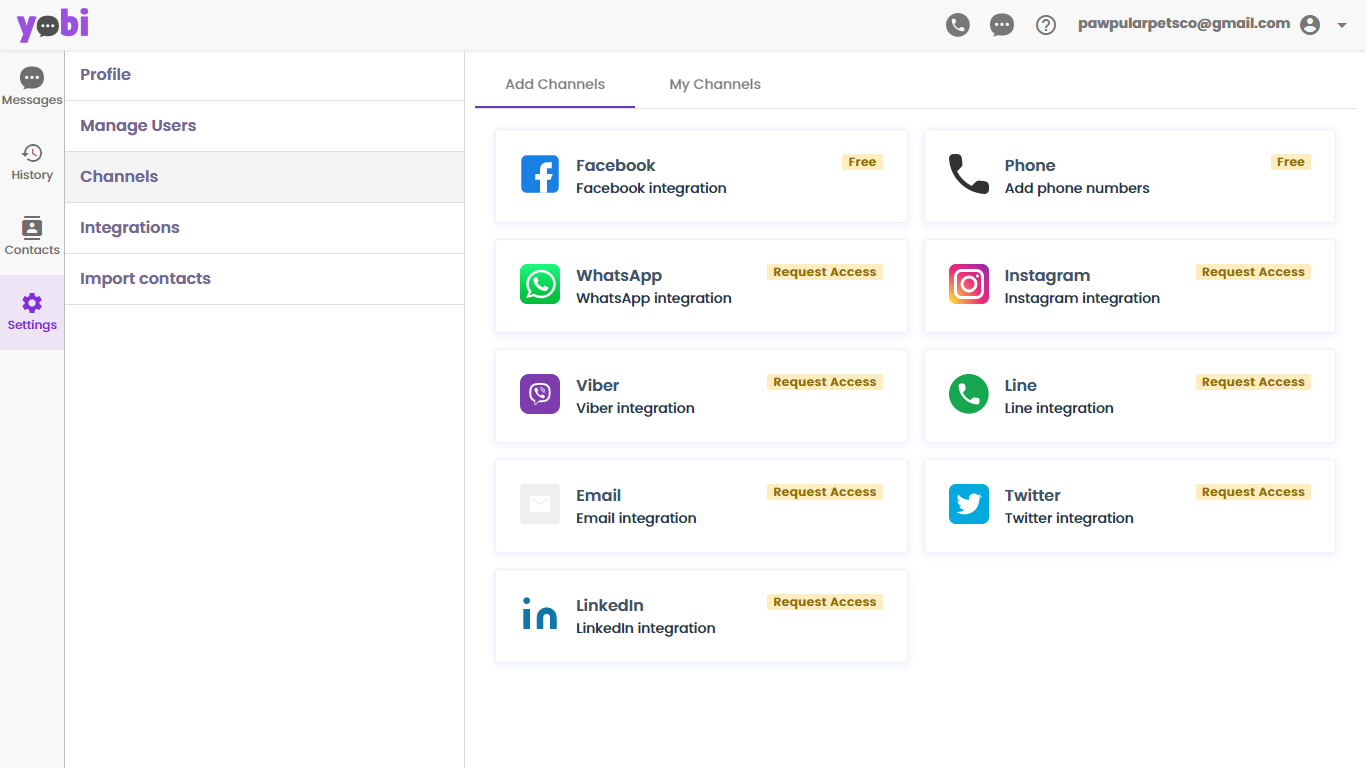 It enables distributed teams and group transparency, while helping to improve teamwork, customer service and sales.

Quickly add & manage team members to one platform as opposed to adding them to all different apps.

Easily control who has access to your business social accounts.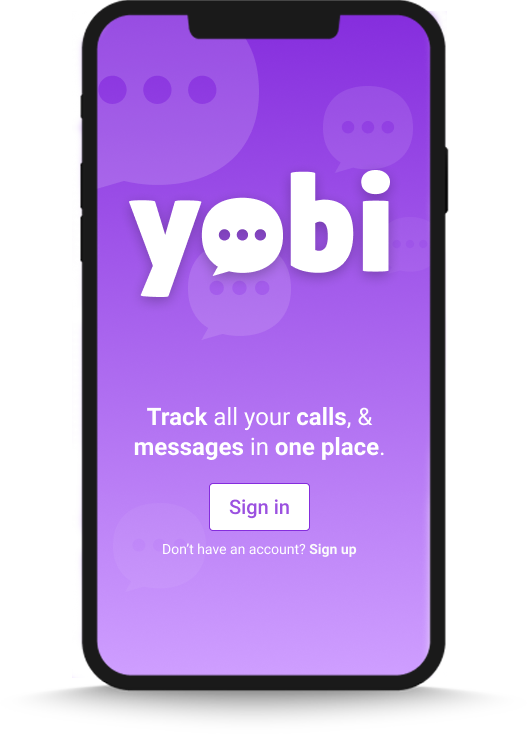 Sign Up Now & Enjoy the Benefits
Experience the benefits of effective communication between your team and customers!
No longer do you need to worry about checking for texts, SMS messages or Social Media messages on different platforms and devices
.
With Yobi you are
instantly
connected on all platforms!
Customer communication history is searchable and not limited to the team member who answered their inquiry
.
Start Your Free Trial Now
Unlimited Calling
To the US, and Canada.
Facebook Messenger Integration
Connect with your customers through your Facebook page.
Unified Communications
Contact your customers wherever, whenever.